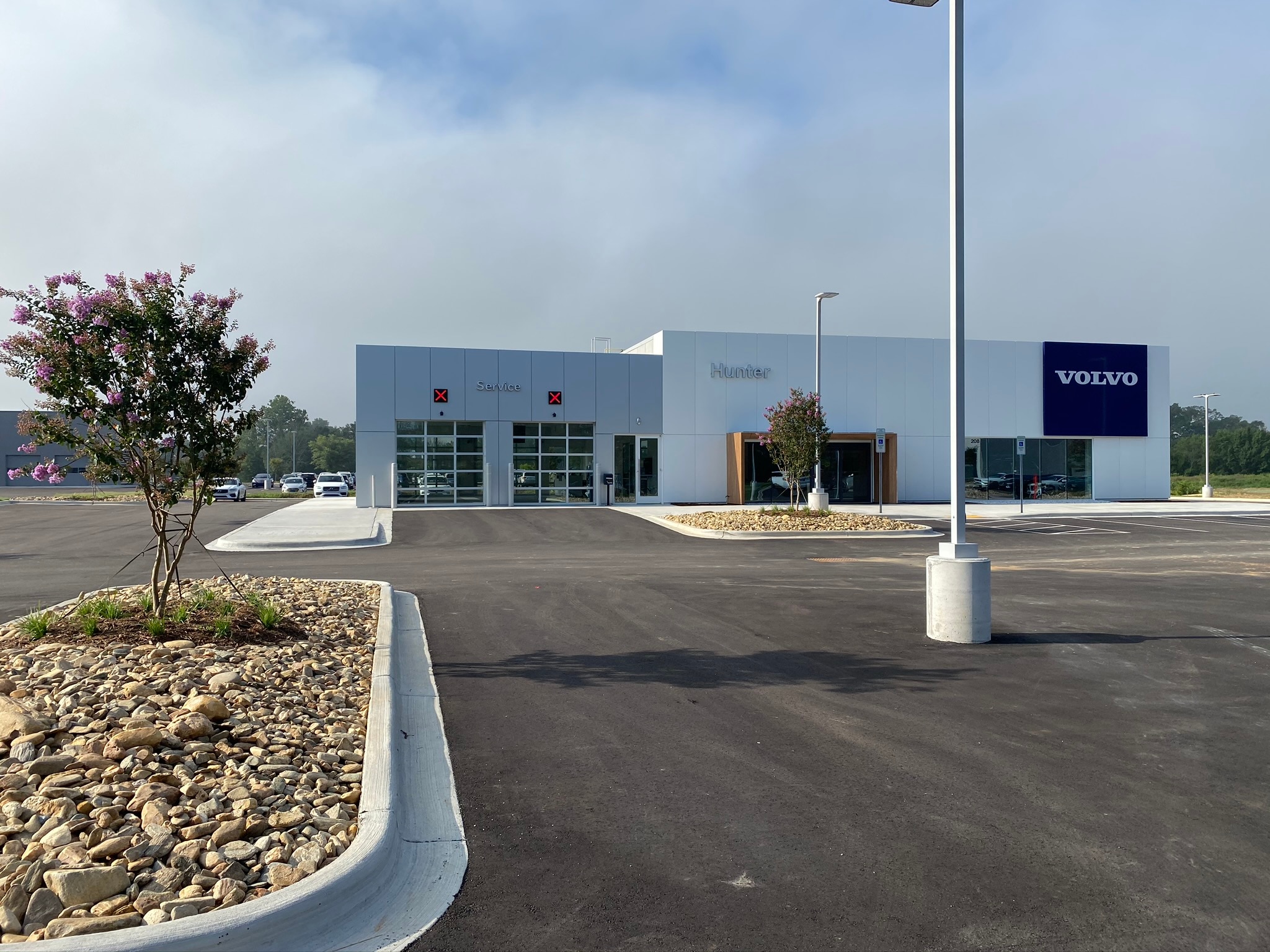 The Hunter Automotive Group has been a locally owned and operated business since 1940.  We are located in Western North Carolina, in Henderson County.  We are a full service facility, providing new and used car sales, rentals, financing, accessories, parts, collision repair, and an award-winning service department.  We strive day-in and day-out to meet the needs of our clients, in the showroom, on the service drive, and in the community.
The employees of Hunter Volvo Cars Asheville are the heart and soul of our business
Employee loyalty is very critical to the success of any business and here at Hunter and we are proud to have several employees who have been with our dealership for more than 20 years.  There is a family-type atmosphere among our employees, which is it apparent to all who visit.  When you walk into our showroom, you will be treated with courtesy and respect by our friendly and intelligent employees who genuinely care about your concerns.  When you drive your car onto our service drive, you can rest assured that only factory-trained, certified technicians using the most advanced state-of-the-art technology will be working on your vehicle. Here at Hunter, we have over 200 years of technical service experience and over 500,000 in parts inventory.
Our Purpose, Cause, and Passion.
We strike to improve the quality of life for everyone we touch by adhering to our core values: 
Honesty: It speaks to the moral character of everyone we work with, driving positive attributes of integrity, truthfulness and straightforwardness. Honesty starts with being honest with ourselves, our teammates, our customers, and everyone we encounter.
Never Settle: We work hard to accomplish our goals, never say "good enough" and be proactive. We all look for ways to improve ourselves both mentally and physically. Grow or die is our mantra.
Strong Work Ethic: A core value that is demonstrated on a daily basis and speaks to your character as illuminated by hard work and staying on the job until the work is done.  
Positive Attitude: We make decisions for the greater good with a smile and with open, honest, and respectful communication. Providing exceptional customer service to our customers is what we take pride in. 
At Hunter Automotive Group we stand by our name, our character and our passion to improve the lives of everyone we touch. Our core values drive our culture and create an experience that our customers and are team members enjoy and value being part of.